SKAdNetwork Solutions for Advertisers
Get out-of-the-box support for Apple's SKAdNetwork and maximize your future growth on iOS.
Talk With an Expert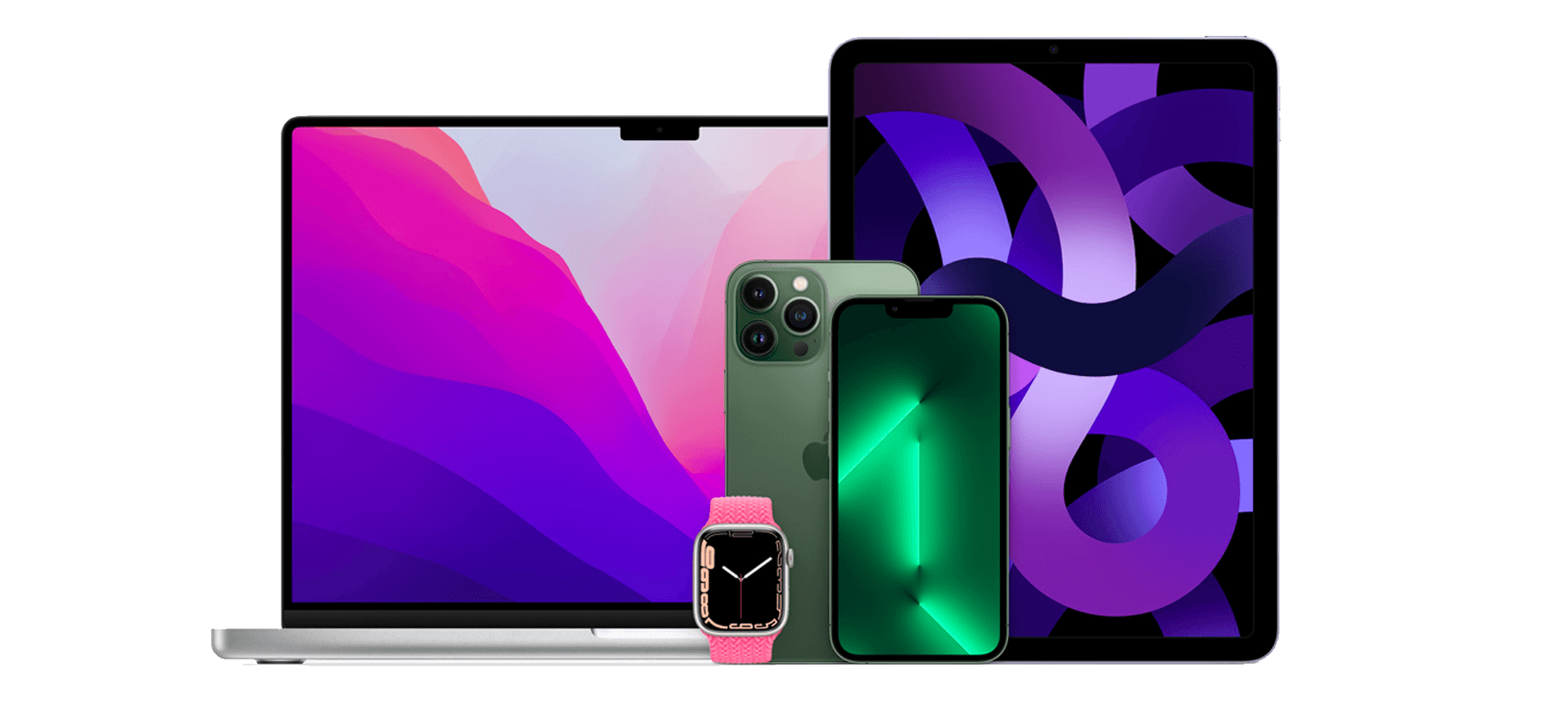 The future of in-app, mobile growth campaigns on iOS will depend heavily on Apple's SKAdNetwork for attribution and performance insights. Position yourself for success with the help of Kochava.
See where SKAdNetwork attribution plays a vital role
What role does the SKAdNetwork play with Apple's enforcement of the AppTrackingTransparency (ATT) framework? See where the SKAdNetwork fits in based on the user's ATT opt-in or opt-out status in your app, as well as the source app where your ad is served.
Omni-Channel & SKAdNetwork Attribution in One Platform
Kochava combines premium SKAdNetwork attribution data with your attribution data from all other platforms, devices, and channels.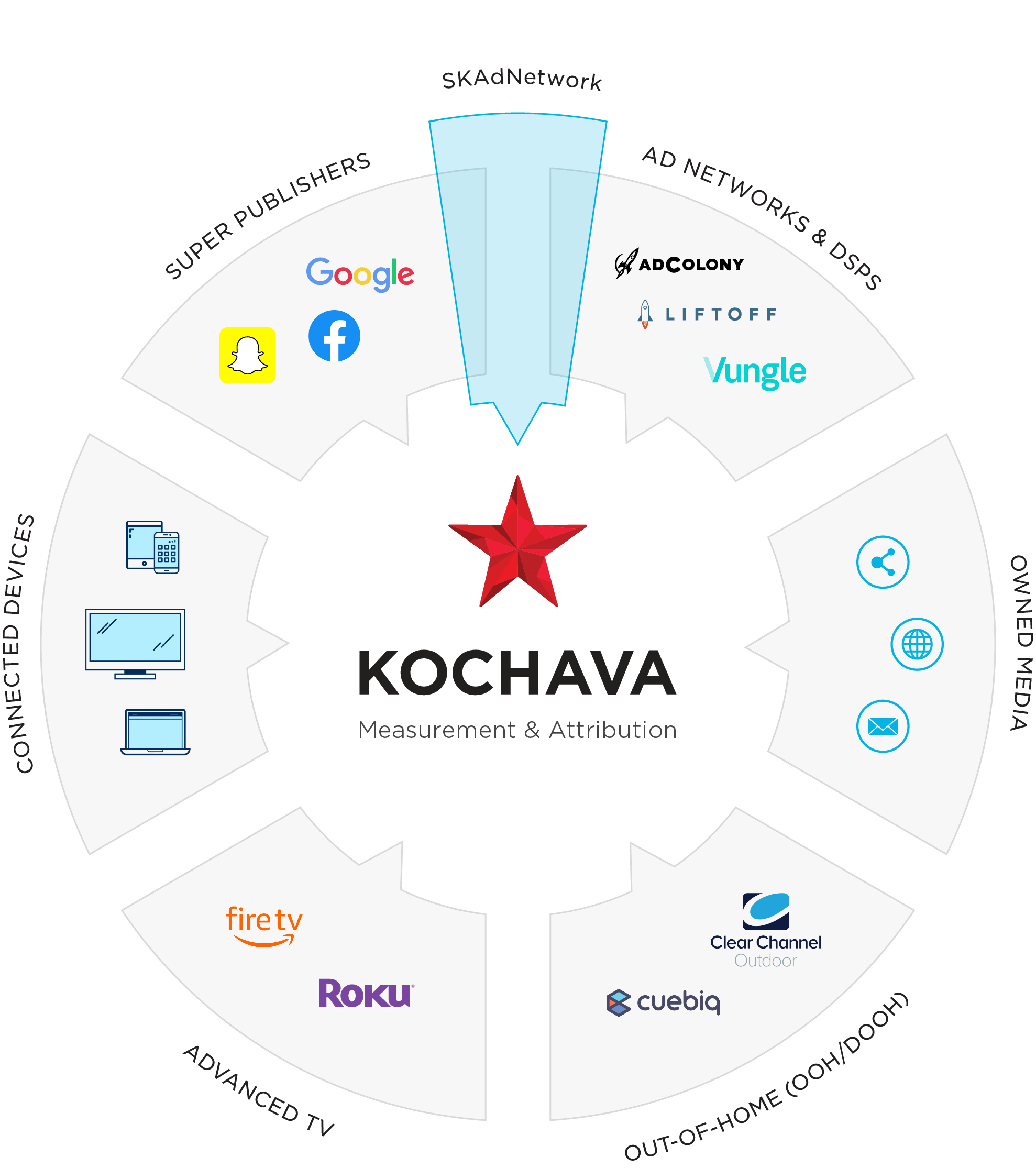 Prepare Your App for SKAdNetwork Attribution with Kochava
Easy, Code-free Implementation
Advertiser app calls to the SKAdNetwork are wrapped right into the Kochava SDK, providing code-free implementation of SKAdNetwork for your iOS apps.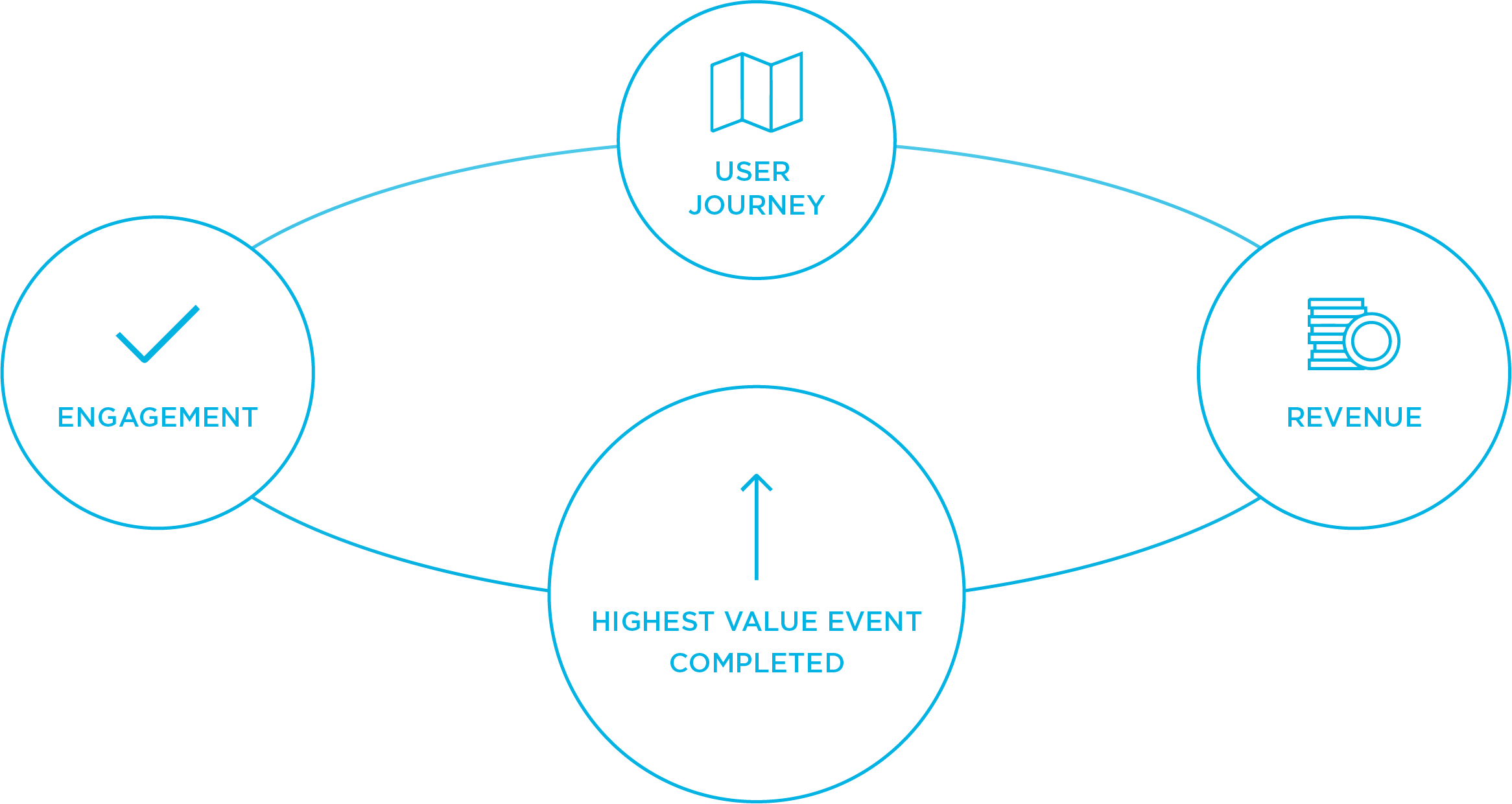 Maximum Conversion Value Insights
Don't settle for rudimentary SKAdNetwork conversion value mappings. Leverage four highly configurable conversion models to extract the performance insights you need to optimize your campaigns. Change models any time with no app update required.
Flexible Measurement Windows
Other partners only let you measure conversion value data out to 24 hours or to predefined buckets. With Kochava, you can choose your measurement window anywhere between day 0 to day 7 post-install.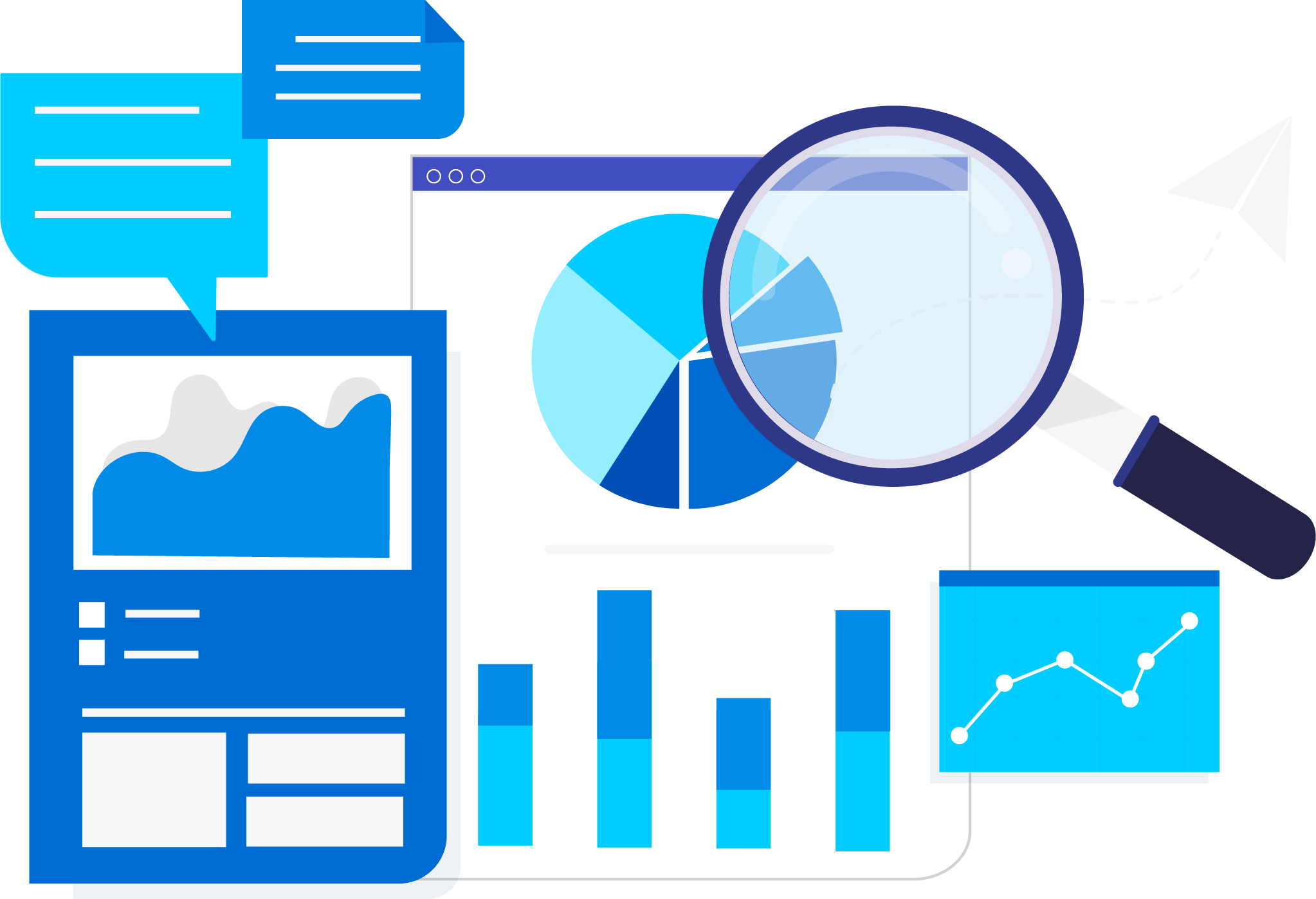 Comprehensive Reporting
Analyze and explore performance across your SKAdNetwork campaigns with powerful reporting accessible through the Kochava dashboard, reporting API, and Query. View reporting specs for install and conversion value reports.
Choose the Right SKAdNetwork Conversion Model for You
Learn about SKAdNetwork conversion values and how to choose the right SKAdNetwork conversion model for your app and vertical.
Download the Free Guide
SKAdNetwork Conversion Models
MMPs remain in the best position for handling your conversion values. Kochava will offer advertisers the ability to configure their SKAdNetwork conversion performance measurement around one of four models. These models can be managed server side without requiring new SDK updates if you choose to switch models.
Highest Value Event Completed
Select multiple events in the user funnel and order by lowest-to-highest value. View user performance based on the highest value event completed by the user within the measurement window.
Revenue
Select static revenue increments or set custom revenue ranges and view user performance based on how much revenue the user generated within the measurement window.
User Journey
Select multiple events in the user funnel and view performance based on events completed by the user (regardless of order) within the measurement window.
Engagement
Select your most important user engagement event and view user performance based on the count of times a user completed that event within the measurement window.
SKAdNetwork Certified Partners
Find growth partners optimized for maximum performance with our SKAdNetwork Certification Program.


To find the most up-to-date list of SKAdNetwork Certified Partners, visit the Kochava Media Index, and select 'SKAD Certified' in the sidebar filter menu under Type.
Request a free consultation with our iOS & SKAdNetwork experts.