Stop Subscriber Churn in its Tracks with CancelGuard™
Track and measure your full user subscription lifecycle to increase retention
Talk with a Subscriptions Expert
Recapture Your Customers Before
Their Subscriptions Lapse
User churn alerts with CancelGuard™ notify you when a payment has failed, a user has ended a trial, or turned off auto-renew for their subscription.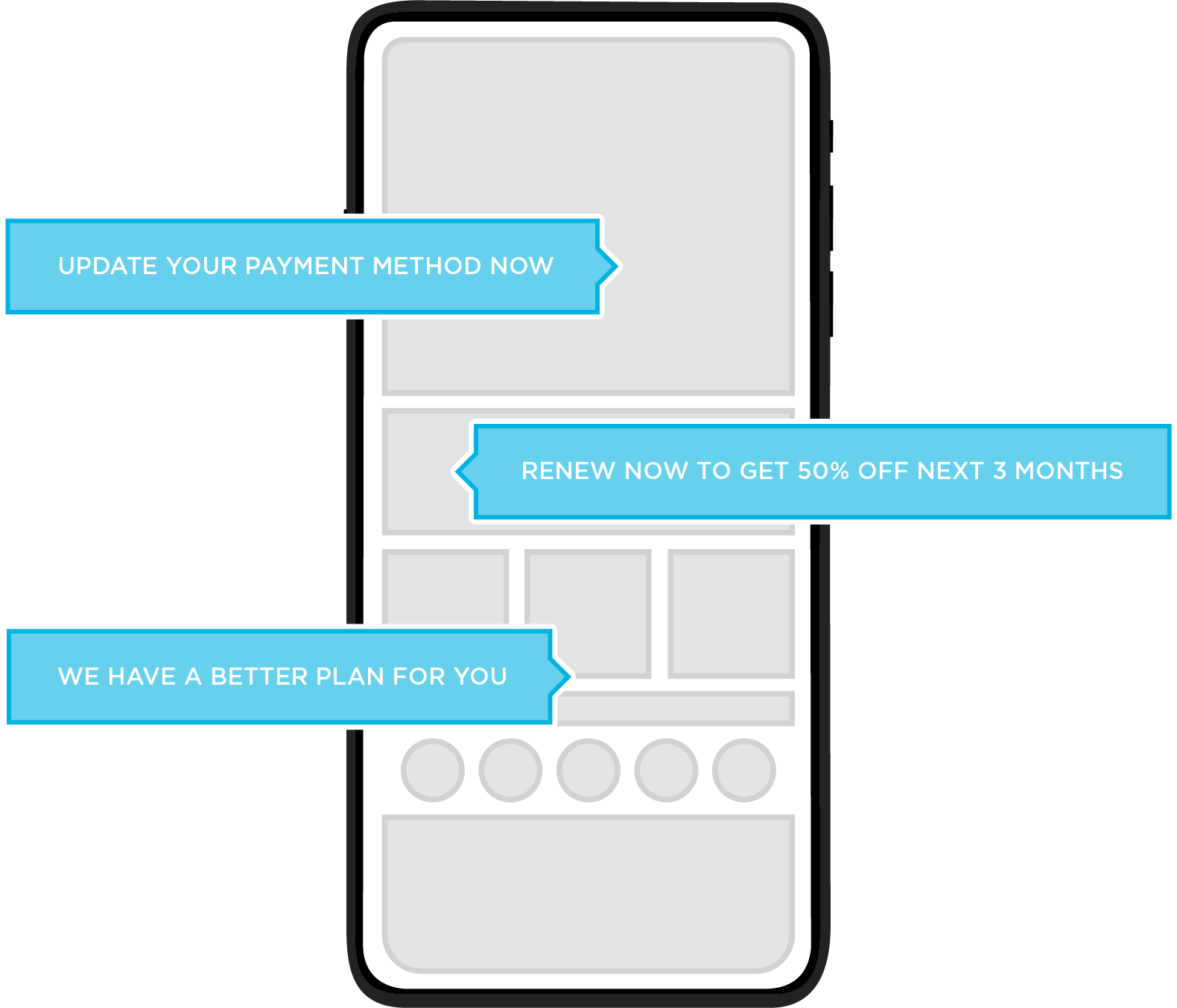 Measure Subscriber Recovery to Optimize Retention Efforts
Easily segment users by churn type for reengagement with relevant messaging through push notifications or other marketing channels.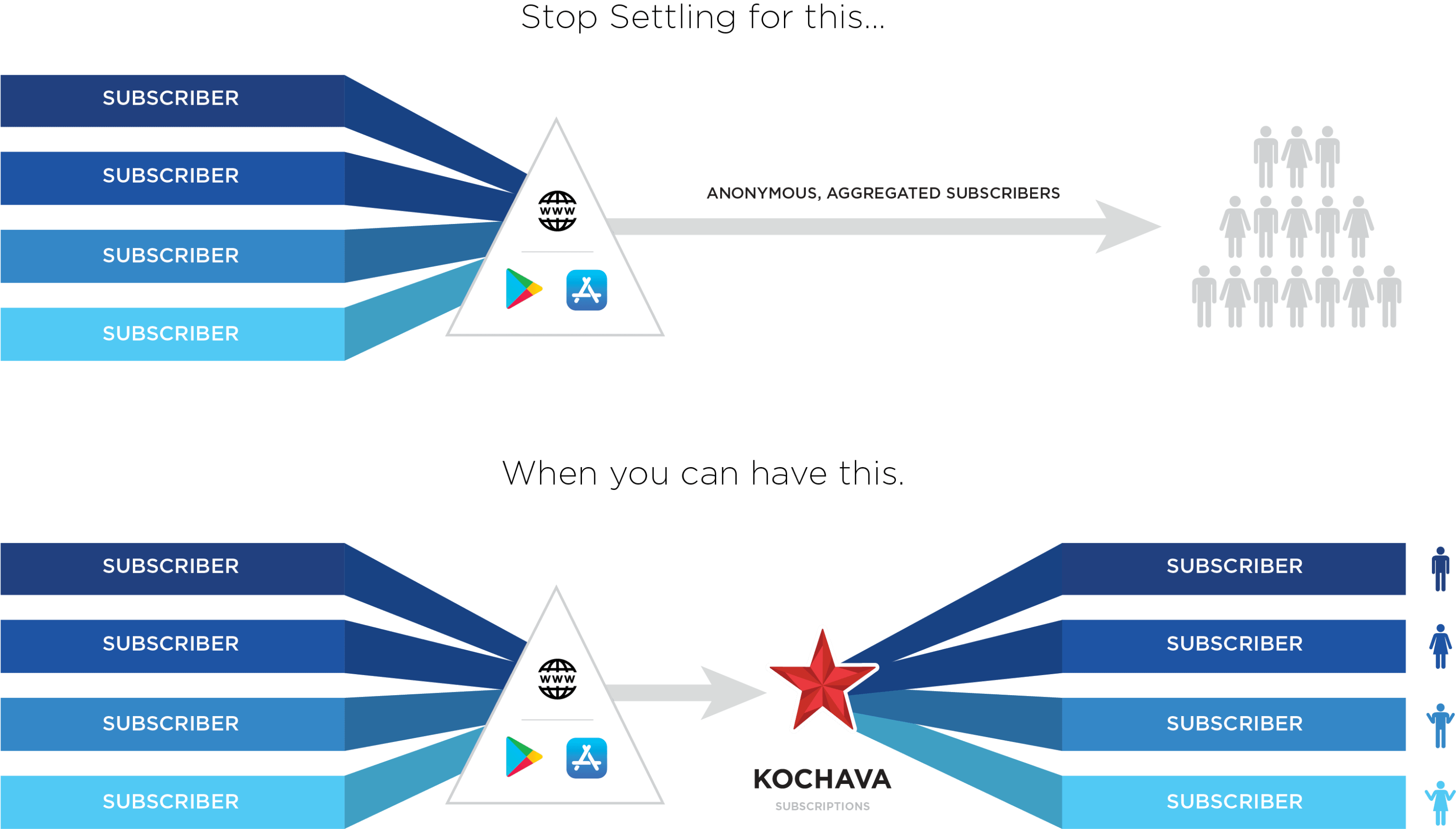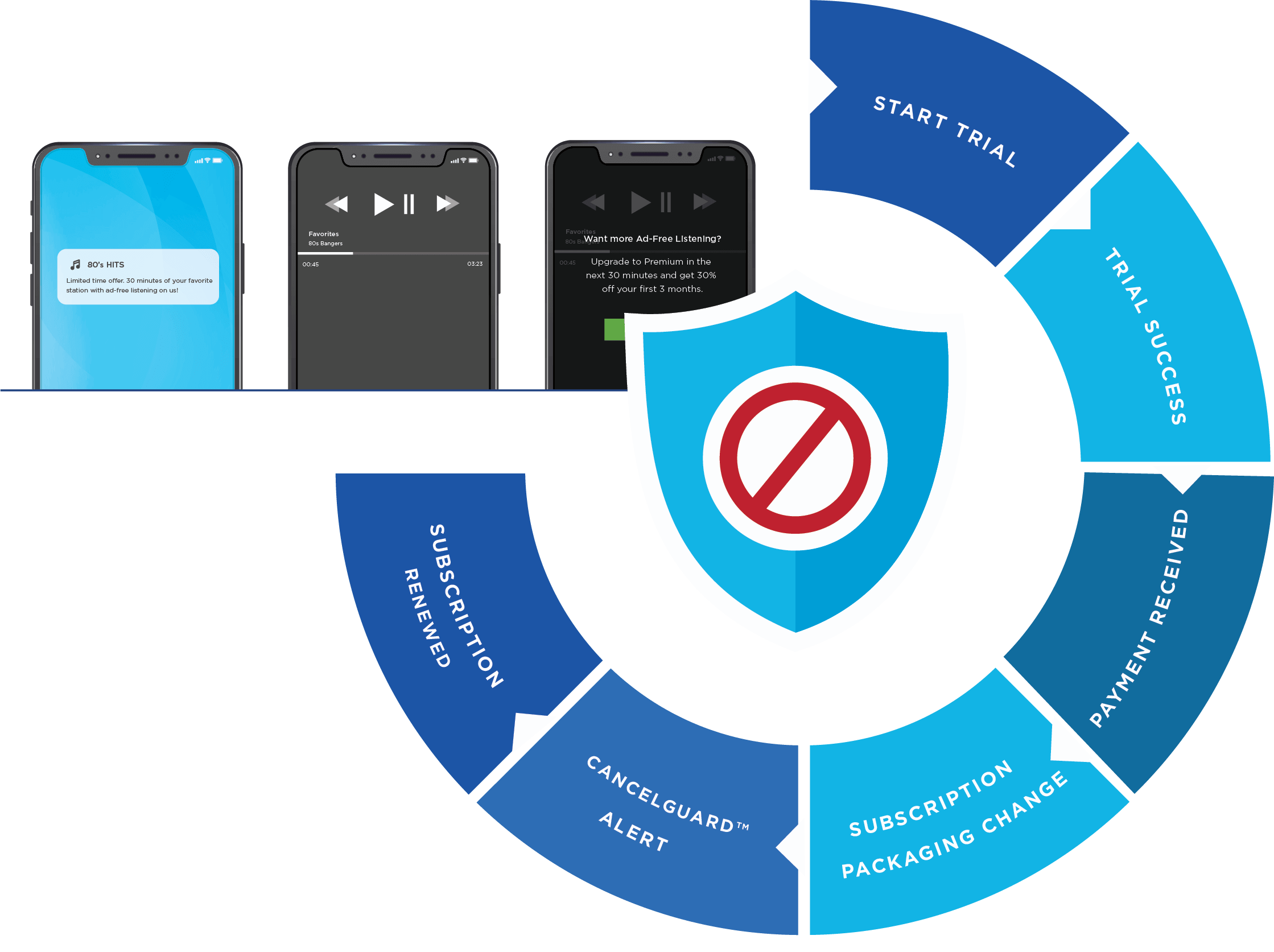 Use Subscriber-Level Data to:
Target and reengage users before they churn
Segment highly loyal customers for lookalike modeling
Automate audience syndication for reengagement
And much more!
Talk with an Expert
Manage Multiple Payment Processors Under One Roof
Our universal processing system allows you to integrate with virtually any payment processor in the marketplace (including your own in-house platform).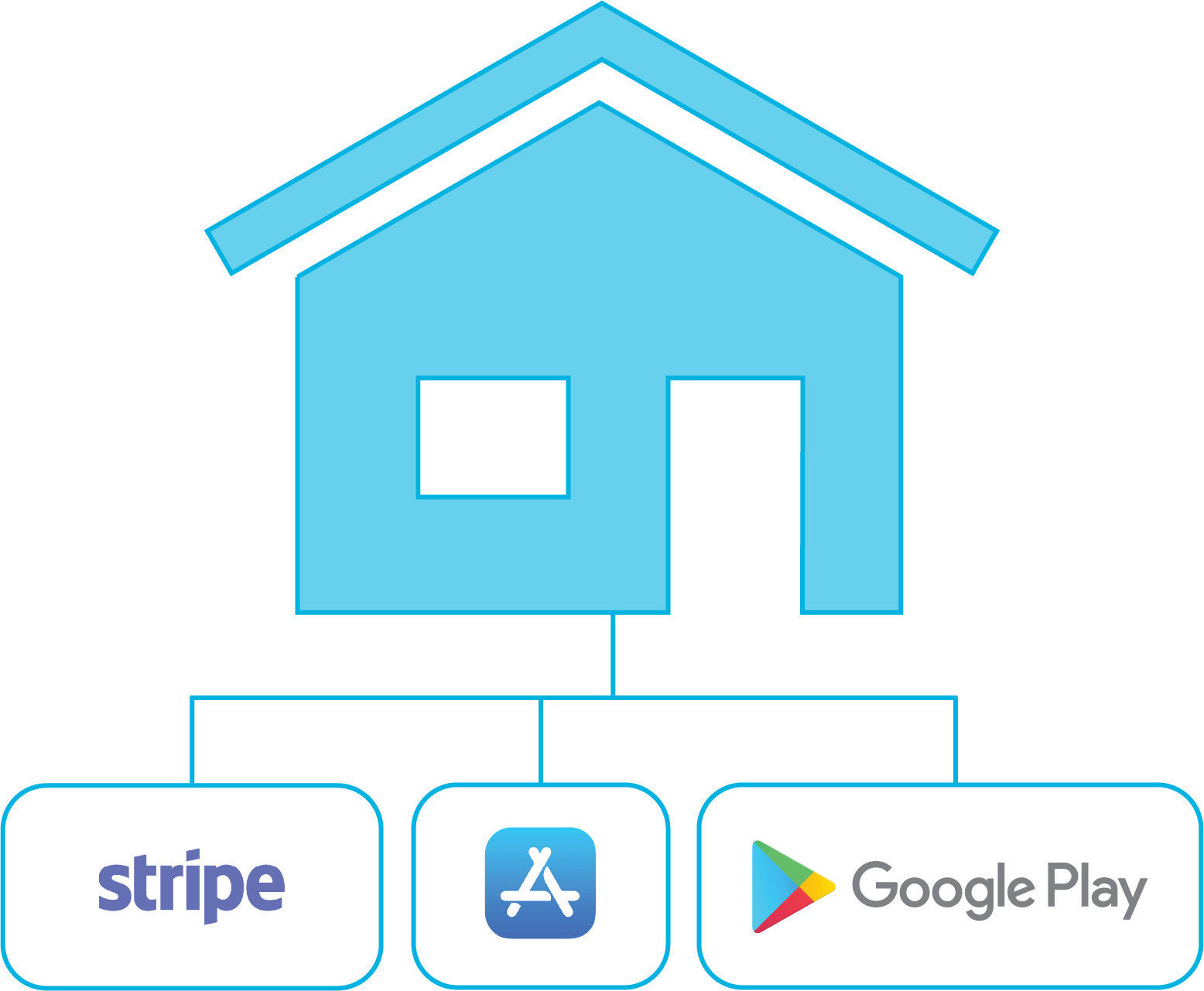 Let's Talk Subscriptions
The AdTech Show: Season 1 – Episode 2
A recent survey showed that 70% of businesses believe that membership and subscription models hold the key to future growth and expansion. In this episode, we talk with Kevin King, a Client Analytics Expert at Kochava, about the subscription gold rush, and how to build a plan to last. Kevin brings a wealth of perspective and insight from his career, and from several focused years of understanding and optimizing the subscription model for Kochava clients. Be sure to subscribe!
Listen Now
How Kochava Subscriptions Compares